If you are thinking that there must not be any positive words that start with X, we are here to put that fear to rest. While there are not too many, and the letter X can sometimes get a bad wrap or have negative associations, there are definitely some positive X words to describe someone or something. So stay away from Xenophobes, but hang out with Xenophiles and get ready for the real X-factor: positive words beginning with X!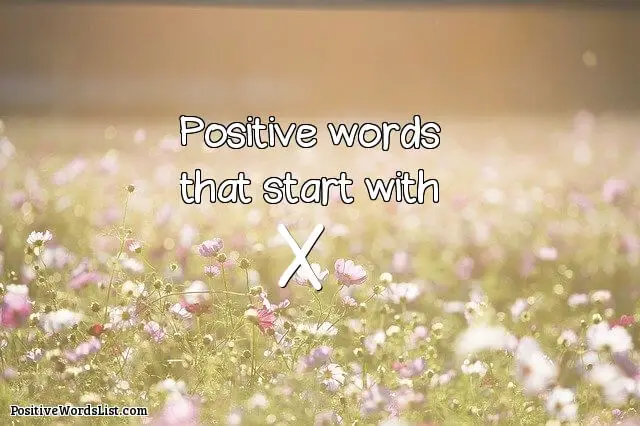 Positive Words That Start With X
Xaern
Xanadu
Xenagogue
Xenial
Xenium
Xenodochy
Xenoglossy
Xenolalia
Xenomania
Xenophile
X-factor
XieXie – ('thank you' in Chinese)
XOXO
Xyresic
We hope this short and sweet collection of positive words that start with the letter X has come across very xenial. And if you happen to be one of the few lucky individuals to have xenolalia, we hope this collection was extra enjoyable for you. Whether you ended up here in search of positive words that start with X to describe a person you know, for a game, poetry or more, we hope you found what you were looking for in this collection of X words that are positive. XOXO!