Welcome to Positive Words List, the most comprehensive list of positive words! It is our pleasure to present to you our collection of positive, motivational, descriptive, powerful words perfect for encouragement and inspiration. Share and spread positivity and become the most positive and enthusiastic person you know, uplifting those around you.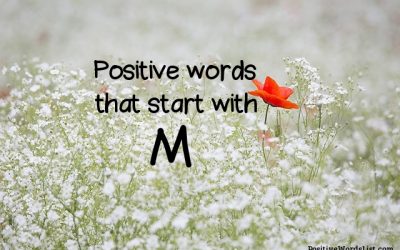 Madam, mister, maestro and many more magically magnificent mates, welcome to our list of positive words that start with M! It is impossible to pronounce the word M without your lips touching; you can bet on this! In many languages the letter M is associated with warm,...
read more
Use these positive words in greeting cards, poetry, essays and holiday cards. Positiveness is great for the health and the mind, so give it a try, practice it and live a happier, more fulfilling life.